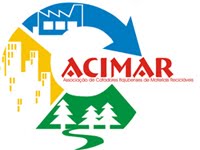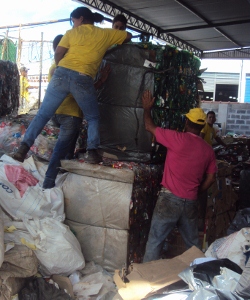 Legal personality of the non profit structure
Nature and type of activities
coleta, triagem, armazenagem, tratamento e venda de material reciclável
Summary presentation of objectives and functioning of structure
coleta, triagem, armazenagem, tratamento e venda de material reciclável : funcionamento associativo
Regional Location
Itajubá, MG, BRASIL
Summarized genesis of the creation of the organization
Iniciado por atores civis, públicos e populares e apoiado pela incubadora INTECOOP/UNIFEI
Tipos de produtos-serviços
Redução dos residuos sólidos em aterros, proteção do meio ambiente local, criação de trabalho e renda locais.
Financing methods
Auto-finaciamento, subvensão pública municipal, estadual e federal e doações civis e privadas.
Type and number of active full-time staff and volunteers of the organization
41 pessoas (aproximadamente 31 mulheres, 10 homens)
Estimated number of people receiving , directly or indirectly, services of the structure
96.000
Estimated number of local residents who benefit, directly or indirectly, services of the structure
96.000
Nature and degree of helping received from commercial, institutional or civil organizations ( local, national or international)
Incubadora INTECOOP/UNIFEI (apoio técnico/cientifico), prefeitura municipal (financiamento, galpão de reciclagem, telefone, água, luz, uma prensa e uma balança), governo estadual(estrutura física de suporte), FUNASA (camião e esteira), ...
Difficulties hindering the progress of the activities
falta de compreensão dos atores parceiros da importância das atividades realizada pelos catadores e baixo investimento em estruturas de suporte às atividades.
Performance or exemplary projects of the structure on the social, economic, environmental, cultural and intercultural aspects
Modelo no sul de minas em realização das atividades de coleta seletiva através da autogestão. Projeto de criação de um local para a reparação e a venda de bens remanufaturados e concertados.
Overall contribution ( individual and social ) of structure activities
- Acessibilidade e circulação da informação
- Desenvolvimento das estruturas sustentaveis de comercio solidario
- Melhoria da situação económica
- Abastecimentos em proveniência da economia solidaria
- Reconhecimento sociopolítico
- Inclusão social produtiva
- Formação de uma rede económica solidaria
- Extensão da autonomia do funcionamento da estrutura e dos estratégias de desenvolvimento local
Social, cultural or produtive contribution to the local community
- Empregos locais directos e induzidos
- Valorização dos saber-fazer populares locais
- Reforço do interculturalidad local
- Melhoria da influência do ator civil local
- Protecção e valorização dos recursos naturais e dos patrimônios culturais materiais e imateriais locais
- Desenvolvimento dos ligações entre empreendimentos solidários
- Crescimento das colaborações entre organizações civis locais